View all posts
Can I Refinance my Auto Loan?
08/30/2021
By: Maria Penniman, VP, Retail Services at St. Mary's Credit Union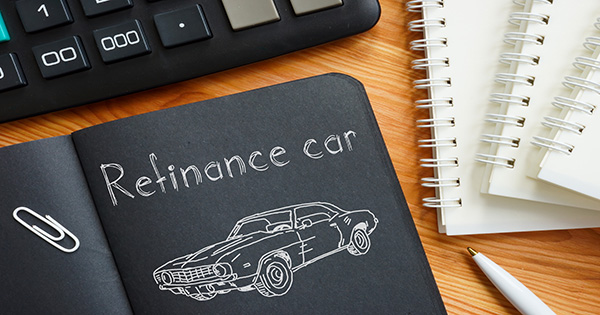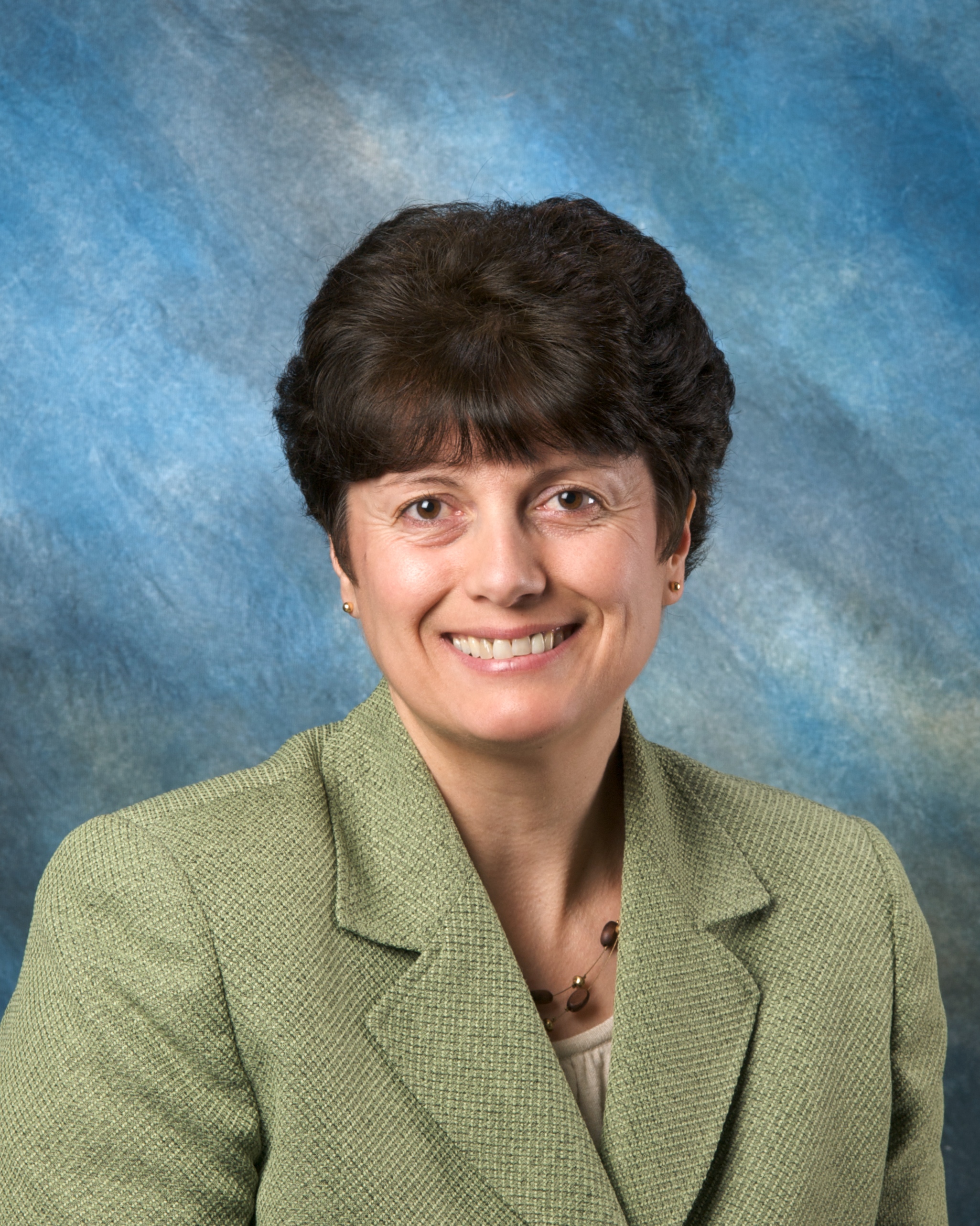 Whether you drove off the lot with a new minivan or a used compact car, chances are you borrowed money to buy your new wheels. Even if you bought a used car, your loan probably requires a healthy monthly payment.
Thanks to consumer demand and a semi-conductor chip shortage, the price of used cars has risen sharply for everyone this year. In fact, used car prices shot up a whopping 30% in the 12 months leading up to May 2021, according to Edmunds. For consumers, this could mean steeper payments over longer terms. So it's important to know that you do have options- one option is refinancing your auto loan—and working with a credit union will save you money!
When does it make sense to refinance my auto loan?
There are many reasons why someone might want to refinance their car loan.
Some of these include:
Improved personal credit
Better interest rates available
Desire to reduce monthly payment
According to Bankrate, interest rates for both new and used car loans have gone down over the past year. If you bought your car years ago, or even last year, you may be paying a much higher rate. For example, the average interest rate on a five-year new car loan fell 6 basis points, while the average three-year used car rate dipped 4 points between January and June 2021, according to a Bankrate national survey.
Likewise, improvements in your credit can often result in paying lower rates – and in turn, reduce your monthly payments – over the same term. Either way by refinancing at a lower interest rate, you could very easily put cash back into your pocket each month.
The interest rate you will pay is based on your individual credit score and the year of the vehicle you purchased. If you need to free up your budget to pay other bills, refinancing your auto loan to reduce your monthly payments might make sense –particularly if your vehicle still holds a high percentage of its original value.
By using our auto refinance calculator and checking the loan rates on the St. Mary's Credit Union website, you can quickly determine whether you'd be better off refinancing your auto loan or sticking with what you are currently paying. Or you can always contact our Member Solutions Center or one of our branch locations for more information.
Why should I choose a credit union to refinance my auto loan?
If you are like most people, you found a car, allowed the car dealership to run a credit check, and then accepted your new loan rate and terms without making a comparison.
Unlike big banks, credit unions generally offer lower rates and longer terms that work within your budget, depending on your credit rating and the year of your car. In fact, on average credit unions typically charge interest rates that are 1% to 2% lower than banks, according to Credit Karma. Because credit unions are owned by their members –and not by shareholders—we are able to pass savings along to our members in the form of competitive rates.
Another benefit: credit unions provide highly personalized service, right in your community—and St. Mary's Credit Union is no exception. When it comes to auto refinancing, members can contact us on the phone, via our website, or in-person at one of our convenient branch locations. We can take you through the process step-by-step and calculate the difference between what you are paying now vs. what you would be paying if you refinanced with us—including whether it makes sense to refinance. Our end goal is to save you money! View our current rates here.
What does the credit union auto refinance process look like?
You might be able to refinance your auto loan with St. Mary's Credit Union in as little as 24-48 hours, depending on a few factors:
The first step in the process is to contact St. Mary's by phone, visit a branch, or apply online. If you choose to apply online, you can email or fax any documents we need to review without entering the branch. If you prefer to meet in person, we can simply schedule an appointment at one of our branch locations.


If you aren't already a member, it's easy to become one! All you need to do is open and maintain a membership account with a $10 deposit and live, work, or attend school in Middlesex, Worcester, Norfolk, or Suffolk counties. (Membership is also available to relatives of existing members regardless of where they live.) A deposit account is required to be opened before the loan can be closed and funded.


We'll need to know the year, make, and model as well as the approximate outstanding balance on your existing vehicle loan and what your goals are in terms of keeping the same loan terms, extending or shortening them.


Next, we'll verify your employment and income and obtain authorization to pull your credit. From there, we will quickly determine your loan approval status.


Once we approve your loan, you'll need to show proof of insurance and sign documents in one of our branches with one of our representatives.
Then we reach out to your current lender to obtain the payoff balance and send a check to pay off the full amount.
What are the benefits to refinancing my auto loan with a credit union?
The good news is that once you refinance your auto loan with us at St. Mary's, you are a member and can contact us throughout the life of the loan.
You can get your monthly auto loan payments automatically deducted from your St. Mary's account which may qualify you for a rate discount or automatically deducted from another financial institution, or you can pay with a coupon book. You can also choose to make extra payments on the principal or pay off your loan balance early with no penalty!


If the unthinkable happens – for example, a car accident—you'll already have a relationship with your lender in place. Should you receive a check from your insurance company to cover the cost of your car repairs, we would be able to work with you in order to release that check. (It can be especially difficult to track down a lender you don't know and wait weeks for authorization to begin repairs.)


Sometimes, life happens, and it makes sense to reprioritize your bills. For example, if you own your car outright and have excellent credit, you can use your car as collateral to pay off higher-interest debt like credit card debt. By refinancing your auto loan with us at a lower interest rate, we can help you pay off other debts more quickly.
Finally, St. Mary's Credit Union is here to answer any questions you might have – online, via phone, or at one of our branches.
My car lease is ending. Can I finance a car loan on the balance I owe?
Due to the shortage of cars available, many of our members ask for our help with lease buyouts. The process is similar to refinancing an auto loan, and the rates (based on credit and car year) are the same. You will need to be qualified for the loan, and then we'll send the check to the current lender for up to 100% of your car's book value.
What other benefits do I have as a member of St. Mary's Credit Union?
As a member of our credit union, you can open any of our various deposit accounts – including high yield savings and No-Fee Checking. We offer access to 30,000 no-fee ATMs, along with the ability to get paid up to Two Days Early! Plus if you lose or damage your debit card, we can provide you with an instant replacement at one of our seven branch locations.
Other features- such as free bill pay and Zelle®—can help you quickly and easily make payments.
Should you ever need an answer to a question, you can contact our Member Solutions Center at 508-490-8000 and speak with a live representative who lives in your community to help you with your loan or to open a new account during regular business hours.
St. Mary's Credit Union looks forward to assisting you with an auto loan or a refinance that works for you!