St. Mary's Credit Union News & Information
The place to find information regarding current news, donations, and more at St. Mary's Credit Union!
SMCU Supports Marlborough Hospital
SMCU is proud to support UMass Memorial-Marlborough Hospital's Behavioral Health Unit. These funds will be used to purchase additional materials for pediatric patients, telehealth equipment and improvements to the physical environment where the outpatient programs are held.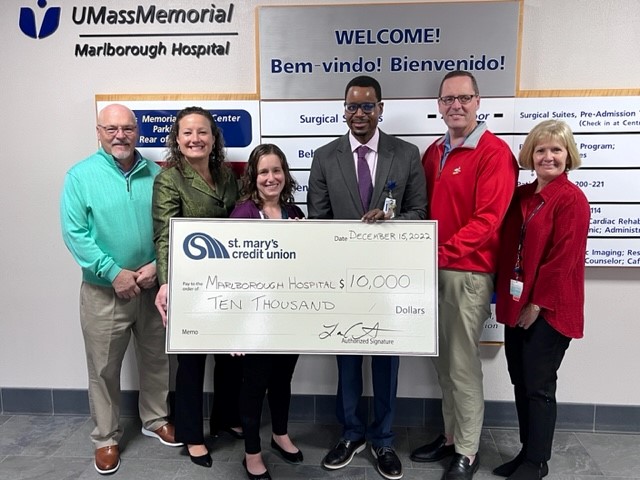 The Evening of Giving
For more than 30 years The Evening of Giving has been the event of the year that brings the Marlborough community together for the benefit of Roland's House, a temporary emergency shelter located in Marlborough. St. Mary's Credit Union has been a sponsor and active participant in The Evening of Giving since its inception in 1990. 2023 it is back after a 3 year pause due to the pandemic. Members of SMCU's management team presented Bob Kays, Evening of Giving Chairperson, with a donation to Roland's House for $3,500.00. We are honored to continue our support for an organization that aids those in need and to recognize The Evening of Giving team for their tremendous work for so many years.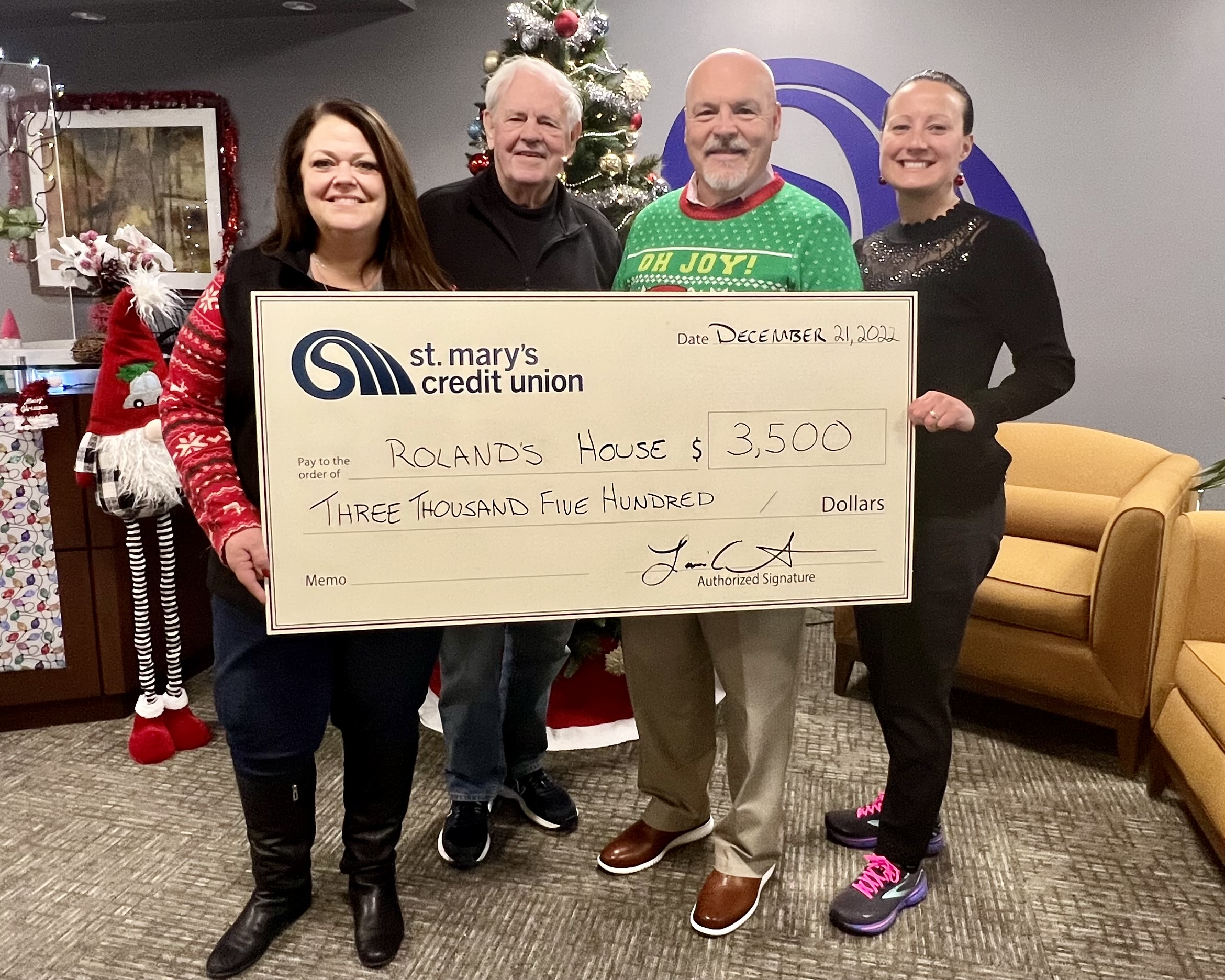 A Day to Benefit Veterans
SMCU is known for positively impacting our community. That's why we are a proud supporter of A Day to Benefit Veterans, where 100% of proceeds raised go to local veterans fighting visible and invisible wounds of war.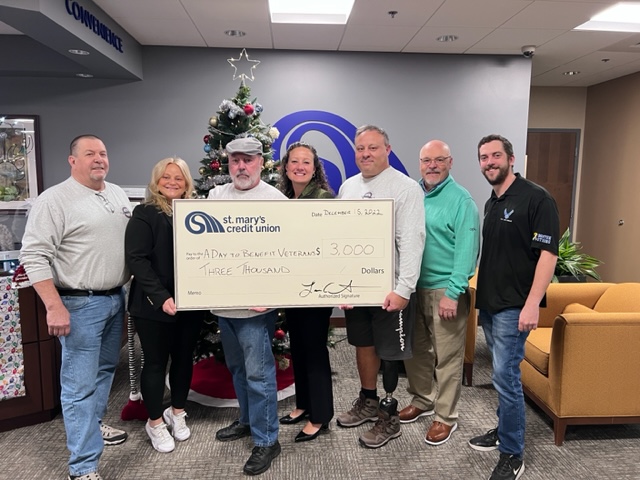 Hope for the Holidays
SMCU joined the United Way of Tri-County Hope for the Holidays drive. The drive focuses on helping local children of struggling families. St. Mary's Credit Union sponsored over 60 children by purchasing gifts from their wish lists. With the help of our wonderful employees who have volunteered to shop, our tree was full. We are grateful to be able to help our communities during the holiday season.