Individual Retirement Accounts (IRAs)
Maximize your retirement with a St. Mary's Credit Union IRA! These tax-advantaged accounts compound more quickly than taxable accounts, potentially earning more money for your retirement.
The biggest decision to make when deciding which IRA is right for you is whether you want to save on taxes now or after you retire. And the sooner you start contributing, the more you'll have for your golden years. Open one today!
Check out our current rates and savings calculators.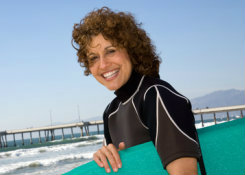 Summary
Tax-advantaged retirement savings*
Competitive interest rates
Traditional and Roth IRAs available
No setup fees
No monthly or annual maintenance fees
$5,500 contribution limit per year
Additional $1,000 "catch-up" contribution allowed for ages 50+
If you have any questions about an IRA or if you would like to learn more about planning for retirement, please call our Member Service Center at (866) 585-7628 today.
Traditional vs. Roth
Traditional IRA
Income limits apply
No minimum contribution in any year
Contributions are tax deductible on state and federal income tax*
Earnings are tax deferred until withdrawal
Withdrawals can begin at age 59½
Early withdrawals subject to penalty**
Mandatory withdrawals at age 70½
Roth IRA
Income limits to be eligible to open Roth IRA
Contributions are NOT tax deductible
Earnings are 100% tax free at withdrawal*
Principal contributions can be withdrawn without penalty*
Withdrawals on interest can begin at age 59½
Early withdrawals on interest subject to penalty**
No mandatory distribution age
No age limit on making contributions as long as you have earned income
*Subject to some minimal conditions. Consult a tax advisor.
**Certain exceptions apply, such as healthcare, purchasing first home, etc.
Coverdell Educational Savings Account
A Coverdell ESA is a special type of tax-deferred savings vehicle used to defray the cost of qualified educational expenses for children. You can contribute up to $2,000 per year until the child reaches 18 years of age.
Save to fund your children's education
No setup or annual fee
Dividends grow tax-free
Withdrawals are tax-free when used for qualified education expenses*
Certain income limits apply for contributions*
Contribution limit is $2,000 for each tax year per.
Contributions can be accepted until a child is 18-year-old.
Account must be distributed by the time the child turns 30-years-old**
Contributions are not tax deductible
$500 deposit to open
*Can be transferred to another family member if distribution isn't completed by age 30
**Subject to some minimal conditions. Consult a tax advisor.