Certificates are an excellent way to save since they earn higher rates than regular savings, and they are locked for specific terms to help you meet your savings goal. We offer a variety of rates and terms on certificates and jumbo certificates.
And with our special 30-month Bump-Up Certificate, members are allowed to convert the interest rate one time during the term if a higher rate becomes available. Contact our friendly representatives today for more information.
Check out our current rates and savings calculators.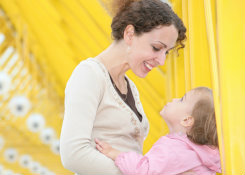 Summary
Earn higher dividends than with regular savings
Competitive fixed interest rates
Interest compounded daily and credited monthly
Terms from 3 months to 5 years
Automatic renewal at maturity for greater convenience
Dividends can be transferred to another St. Mary's Credit Union account or issued to you as a check
Free online banking
Free mobile banking
Free eStatements
Free 24-hour S.M.A.R.T Line Telephone Banking System
$500 minimum deposit to open a regular certificate
$100,000 minimum deposit to open a jumbo certificate