We offer affordable personal loan options based on each member's unique circumstances and requirements. We can help you with debt consolidation, tuition, automobile or home repairs, tax payments, medical bills, or any other financial need.
Our competitive loan rates are based on credit score, and because our decisions are made locally, our application turnaround time is extremely fast. It's safe and easy to apply online. You can also call (866) 585-7628 or come by and talk to one of our loan experts.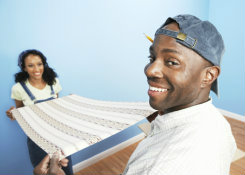 Summary
Get up to $15,000 in financing
Apply in person or securely online
Competitive interest rates
Wide range of terms and payment options
Servicing from St. Mary's CU for the life of the loan
Quick approvals with local decision-making
Check out our current rates.