View all posts
How Much House Can I Afford?
09/29/2021
By: Heather Pedersen, Mortgage Originator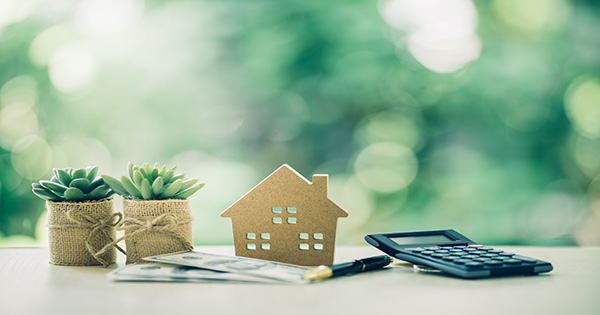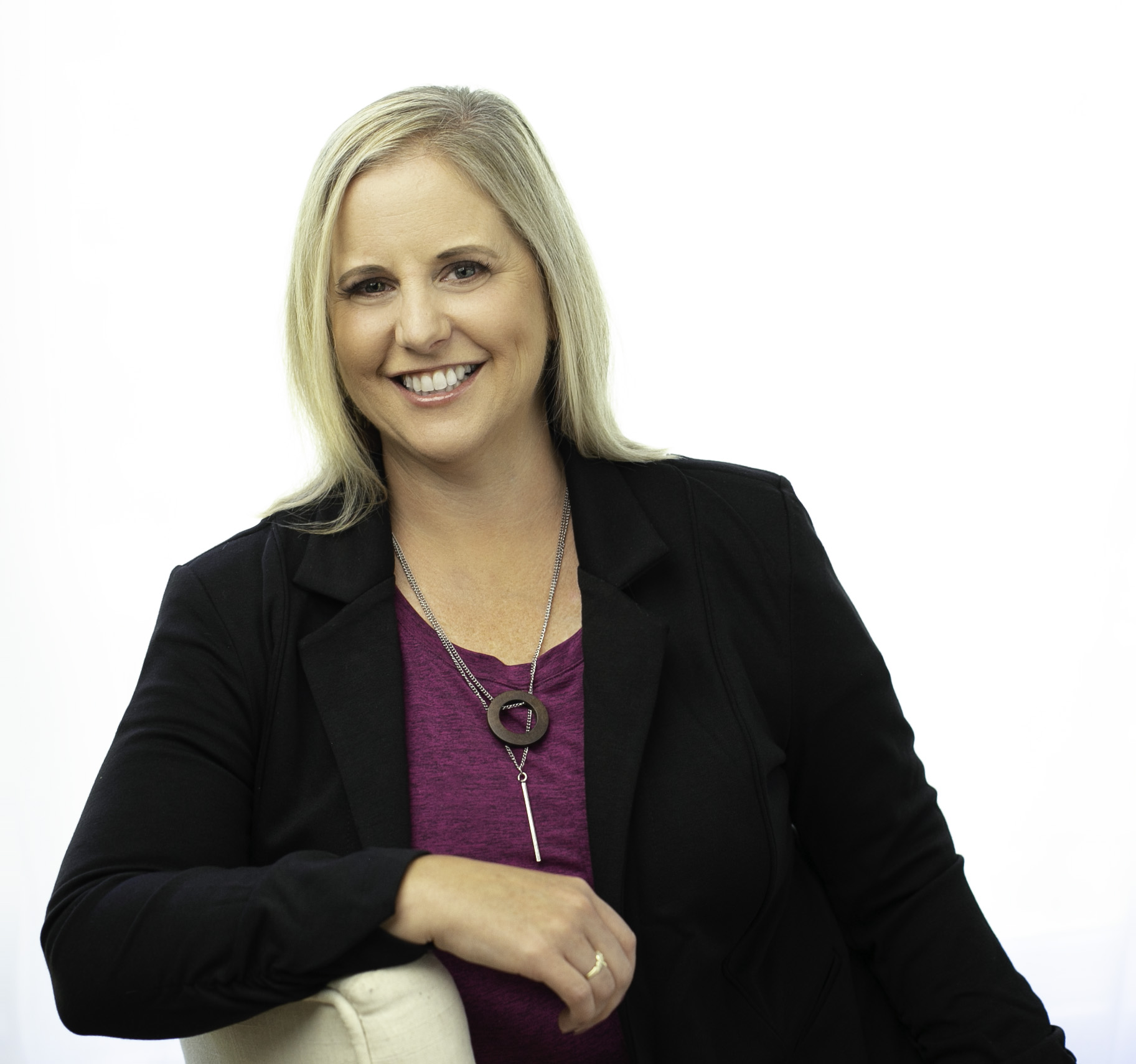 Tired of paying rent, but unsure if you can really afford a house? With average house prices continuing to climb in Massachusetts, you may wonder just how much you'll be able to stretch your budget to afford a starter home. For example, in August 2021, Worcester County home prices were up 14.3% compared to last year, selling for a median price of $387,000, according to Redfin. The good news: there are several options available for first-time homebuyers like you that can place homeownership within your reach. Before you start house hunting, it's important to determine what you can comfortably afford, as well as understand the steps you can take to financially position yourself for one of the biggest purchases of your life.
Clean Up Your Credit
Your credit score plays a significant role in determining how much home you will be able to afford. It should be in the best shape possible before you apply for a mortgage loan. Not only can good credit qualify you for first-time homebuyer's programs and incentives—but it can also result in a lower interest rate. If you don't have enough money for a down payment and need to pay Personal Mortgage Insurance (known as PMI), your credit score will also impact how much you need to pay each month in PMI.
Here are general rules of thumb related to credit and homebuying:
Make sure you have at least a two-year credit history established and that you haven't had any delinquent payments in the past 12 months.


Aim to show a variety of credit history, such as proof that you've been able to pay installment loans (such as auto loans) as well as revolving loans (such as credit card bills).


Be mindful of your spending. Stay under 30% of your credit card limit to boost your credit score.
Keeping your credit score above 660 opens doors to first-time homebuyer's programs that can offer lower down payments and mortgage rates. If your credit score is above 730, you may qualify for the best loan rates available. By keeping your loan rates low, you, in turn, will be able to lower your debt-to-income ratio – and this equation can help unlock the door to homeownership.
Get Pre-qualified Before You Make Your Move
When you walk into an open house, one of the first questions you often get asked by a sales agent is, "Have you been pre-approved or pre-qualified yet?"
St. Mary's Credit Union offers free pre-qualification. If you do get pre-qualified for a mortgage from St. Mary's Credit Union, you'll know how much you can borrow for your new home. With this figure in hand, you'll be able to narrow down your property search to the homes that you can truly afford. Our mortgage originators are happy to walk you through this process at one of our branch locations or other convenient location.
As part of the process, we'll ask you to fill out an application for financing. We'll look at your income and job history, run a credit report, and verify that you have sufficient funds for a down payment and closing costs. This thorough process eliminates any surprises further down the road, and can help establish what is known as the "debt-to-income ratio," or the calculation that shows how much debt you have in relation to your savings and income.
After we complete the process, you'll get a mortgage pre-qualification letter from us that indicates the amount you can afford to spend on a home. These letters typically last anywhere from 60 to 90 days and show sellers that you are a serious buyer. Pre-qualification may also save you money at your closing.
Understanding Your Debt-to-Income Ratio
The pre-qualification process gives you a good indication of what you can afford by calculating your debt-to-income ratio.
First, we look at your household gross income, which does not include federal or state income tax or any deductions you might take out for health insurance or retirement.

Next, we look at certain financial obligations you have – for example, car loans, student loans, and credit card debt. Other expenses—such as monthly child care costs, for example—aren't calculated.


Finally, we divide your total monthly obligations by your total gross income to produce your debt-to-income ratio. For example, your family might earn a gross income of $90,000, which equals $7,500 in monthly income. Your debt might include student loans, auto loans, and credit card minimum payments that require you to pay $900 per month.
Making Sense of the Numbers
Let's say you are looking at houses in the $400,000 range. Your monthly loan payment, real estate taxes, homeowner's insurance, and PMI combined could easily total $2,356 per month, based on a fixed loan with a 3.00%APR.
To determine your debt-to-income ratio, you would then add your $900 in monthly payments to the estimated $2,356 you would expect to pay in housing costs to get a total of $3,256 in monthly expenses (debt). Finally, you would divide your gross monthly income of $7,500 by $3,256 to get a debt-to-income ratio of 43%. This would be the maximum amount most financial institutions would allow most applicants to borrow.
While most lenders will approve loans for customers with a ratio of 43%, your mortgage payment should be a number you are comfortable with and that allows you to maintain your lifestyle. Since the ratio only looks at your gross income, it does not include expenses such as child care, medical and legal expenses, or vacations. Even though "on paper" you might be able to afford a $400,000 house, it doesn't mean you need to spend that amount.
St. Mary's Mortgage Affordability Worksheet can help you estimate your debt-to-income ratio and includes a table that shows you how high your monthly housing expenses and total other monthly debt can be in comparison to your income.
Understand the Costs Associated with Buying a New Home
When you buy a home, there are other costs you can expect to pay in addition to your mortgage. For example, you should have enough cash reserves for a deposit, an initial down payment, and closing costs.
Here is a breakdown of what you can expect to spend on each.
Earnest Money Deposit – Once you've found a property that you love and you're ready to make an offer, the next step is to determine how large a deposit you want to make with your offer. You'll want the "earnest money deposit" to be large enough to show the seller you are serious, but not so large you are placing significant funds at risk. Keep in mind that this money will be held in escrow throughout the entire purchasing process, so the less you offer means the less you have at risk. On the other hand, a larger earnest money deposit may often attract a seller over a similar offer that includes a smaller deposit.

Down payment - The down payment is the portion of the home purchase price that you will pay in cash instead of including it in your mortgage. While 20% down used to be the rule of thumb, St. Mary's Credit Union will allow down payments as low as 3.00%APR of the purchase price for some buyers. However, you may need to pay Private Mortgage Insurance (PMI).


Closing Costs - There are expenses associated with your mortgage transaction, which may include appraisal fees, attorney fees, title search service fees, escrow fees, homeowner's insurance, Private Mortgage Insurance (PMI), mortgage origination charges, and any points that you are paying to lower your rate. While there are a lot of costs to keep track of, St. Mary's is here to help you. When you apply for a mortgage with us, you will receive a Loan Estimate (LE) that will outline all the closing costs attached to your mortgage.
As a credit union working for our members, we are pleased to offer special programs that may provide qualified borrowers additional funds to help with down payments or closing costs. In 2021, we were able to offer 10 grants of $15,000 each; as well as another $100,000 in grant funds to match a member's down payment up to $10,000.
Choose the Right Loan
Once you understand how much house you can afford, it's time to figure out how to best finance your purchase. At St. Mary's, we offer a variety of loan types to homebuyers, including special programs for first-time homebuyers. We offer both fixed rate mortgages and adjustable-rate mortgages. You can check out the latest rates with our mortgage rate calculator. Here is a breakdown of popular loan types and the advantages of each. You can read more about this topic in the Resources section of our website.
30-year fixed – This traditional loan type typically has the lowest interest rate that never changes over the life of the loan.

15-year fixed – Similar to a 30-year fixed loan, the rate of this loan does not change. You can expect that your monthly payment will be 10- to-15% higher than what you'd pay for a 30-year loan, but you'll pay down your home in almost half of the time and accrue far less interest.


5- or 7-year adjustable-rate loan – These adjustable-rate loans can provide buyers considerable savings, as they often offer lower initial interest rates compared to fixed loans. After the initial fixed period, the interest rate can change every year, but no more than 1% after each adjustment. If you only plan on being in your home for a brief period, this type of loan may be the right option for you.


First-time homebuyer's loans – St. Mary's Credit Union participates in the Massachusetts Housing Partnership's ONE Program, which allows families with certain income limits the opportunity to borrow with only 3% down. For example, a family of 4 living in Upton could make up to $117,000 and still qualify for the program. This is one of the best products we offer and usually the first program I look at to see if buyers qualify.
Seek Out the Right Partner
The home buying process can be stressful, so it's important to find a lending partner who offers personalized service in a fast-paced market. Not only do we know our community, but we can offer you competitive rates and lower closing costs. We're also happy to check interest rates for you daily as you zero in on your dream house.
Another benefit: we retain your loan for the life of that loan (unless a program you qualify for does not allow us to retain the loan). This means we'll never sell servicing of your loan to another financial institution outside of your community. At St. Mary's Credit Union, you'll always have a real person to contact should you have any questions and you can make a payment at any one of our branches.
Buying a house is a big decision, but once you have an idea of what you can truly afford, unlocking the door to homeownership becomes much easier.