View all posts
The Importance of Online Banking and Bill Pay for Small Businesses
10/26/2020
By: St. Mary's CU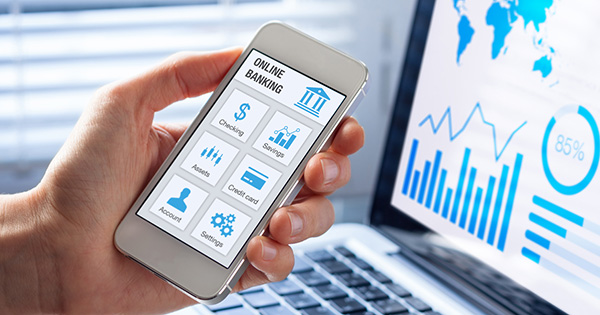 Running a small business is a balancing act. In addition to providing your products or services, you also need to manage every other aspect of the company – including finances – while also looking for ways to cut costs. Online banking can help. Here, St. Mary's Credit Union takes a closer look at how small business online banking can make financial management more convenient, secure, and affordable for your company.
Bank on Your Own Schedule
One of the most obvious advantages of online banking is its convenience. Running a small business requires balancing dozens of tasks that demand your attention, and you don't want to lose valuable time by standing in line at a bank. Online banking, however, allows you to accomplish almost anything you could do face-to-face with a teller. This includes:
Checking your balance

Tracking your transactions

Making an online bill payment

Moving money between accounts

Depositing or withdrawing funds
Online banking allows you to manage your company's finances on your schedule and from your own office, allowing you to save time for other important tasks.
Keep Your Accounts Secure
A top concern for any business is security. You're not only handling money, but you're also managing the private information of your company, employees, and customers. Hackers and viruses can spell disaster for both your funds and the trust of your workers and clientele. Online banking keeps your money and information safe with multiple layers of data security, including the latest in virus detection, firewalls, and encryptions.
Online banking also allows you to customize which employees have access to your accounts. You can enable or disable their access at will and keep sensitive information private while allowing employees to use the accounts they need.
Reduce Your Banking Costs
Not only does online banking protect your money, but it also helps you save. Processing paper checks is time-consuming and often expensive. Automated banking tools help you avoid costs like this.
Through online banking, you can set up to:
Pay bills quickly without the expense of paper checks

Save labor costs by making deposits and paying bills online

Avoid trips to the bank or post office, thus increasing your productivity

Receive digital reminders, helping you eliminate late fees
The more transactions your business makes in a day, the more you can save by moving your banking online.
Improve Your Environmental Footprint
More and more companies are realizing the value of going green. There are plenty of ways to do so, whether it's changing your light bulbs, supporting environmentally friendly vendors, or donating to cleanup efforts. Going paperless is one of the most effective and popular methods. Advances in modern technology allow businesses to accomplish many of the tasks they formerly did on paper – including banking. With an online business account, you can take your company a big step closer to reducing paper use. Skip the waste of paper statements, balance printouts, and piles of paper checks, and be proud that you're doing your part to help the environment.
Online Banking with St. Mary's Credit Union
If you're excited to enjoy all of these advantages, get started today. St. Mary's Credit Union offers digital banking services to small businesses in Massachusetts. Join us to bank conveniently, securely, and affordably while benefiting from our competitive rates and local decision-making. To find out more, contact us today and ask about small business online banking.