Small Business Loans (SBA)
St. Mary's offers our local small businesses the chance to thrive, with a variety of customizable, affordable loans. We also offer SBA (Small Business Administration) loans, long-term fixed rate loans that require as little as 10% owner equity, and make it easier to access funds if you don't qualify for traditional lending.
We are proud to be an SBA Preferred Lender, which allows us to offer the full range of SBA loan products through a streamlined, faster loan approval process. For five years in a row, 2015, 2016, 2017, 2018 & 2019, we have been named the Massachusetts Credit Union of the Year by the SBA.
If you're looking for business financing that actually fits your needs, backed by exceptional service throughout the life of your loan, call us at (866) 585-7628 today to experience the St. Mary's Credit Union difference.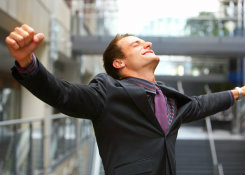 Summary
Get the help you need to make your business grow
Low, competitive interest rates
Flexible payment terms
Low down payments
SBA 504 loans available
Guaranteed and backed by the U.S. Small Business Administration
SBA Preferred Lender
Easier access to funding than traditional lending
Local decision-making and service
Courteous, professional service for the life of the loan
Ready to apply? Use this convenient Business Loan Application and Personal Financial Statement documents.