Nabil Farooq, SVP — Senior Commercial Lending Officer
Nabil Farooq brings over 19 years of commercial lending experience to his role as SVP, Senior Commercial Lending Officer. Using his experience and expertise, Nabil will take the time to get to know you and your business to determine the best solutions to fit your lending needs.
Nabil Farooq
(508) 490-6747
[email protected]
Sarah Day, VP – Commercial Loan Officer
As VP Commercial Loan Officer, Sarah Day is committed to providing personalized service to you and your business. With 17 years of banking experience, Sarah will give you the help you need to make your business grow. Give Sarah a call today to find out how she can help to meet your business needs.
Sarah Day
(508) 490-6742
[email protected]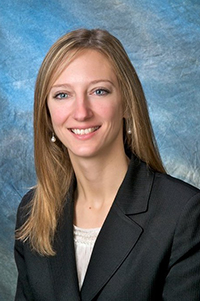 Armand Fernandez, VP — Senior Small Business Loan Officer
With more than 30 years of business banking experience, Armand has the knowledge and experience to get you the right financing to help your business grow and thrive. Whether you're looking for a SBA loan, a business line of credit or commercial real estate lending, you start by talking with Armand. He would love to put our money to work for you.
Armand Fernandez
(508) 490-6779
[email protected]