To meet short-term financing goals or immediate cash needs for your business, a line of credit may be the answer. These loans are secured by business assets or by a second mortgage on a commercial or residential property, things you probably already have.
Once approved, you can access the amount you need, when you need it, and pay interest only on that amount. It works similarly to a low-interest credit card since you can access funds without having to re-apply, as long as your account is in good standing. Call us at (866) 585-7628 today to get started.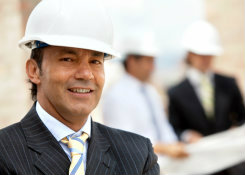 Summary
Use for almost any business short-term need
Cash flow, working capital, or seasonal needs
Competitive interest rates
Affordable payment terms
Pay interest only on the amount you use
Re-use as needed without re-applying
Secured by business assets or a second mortgage
Local decision-making and service
Professional, personal service from St. Mary's CU
Ready to apply? Use this convenient Business Loan Application and Personal Financial Statement documents.